GRIDIN GYM – a new fight club of Thai boxing and kickboxing, created by the legendary coach Andrei Gridin and his student Chingiz Allazov. In terms of equipment, it is one of the best halls in the country.
Chingiz Allazov is the founder and face of our club.
To date, he is rightfully considered one of the strongest fighters in the world. This year he managed to do something that until then no soldier from the post-Soviet space managed to win – to win the belt of the champion K-1 MAX.
This victory supplemented his already long track record, in which the victories over the strongest fighters of the planet appear.
Here are a few reasons:
The successes of each of our clients are important to us, therefore the basis of our work is individual training and training in mini-groups (up to 6 people). This allows you to give maximum attention to everyone involved.
For training in the club only the most modern and high-quality equipment of the famous French brand Venum is used. The spacious hall is conveniently divided into two parts: a boxing zone – for the individual work of the client with the coach (in this area there is a ring for sparring);
GRIDIN GYM cooperates only with those coaches who have their own experience in professional sports. The club is ideal for both beginners and professionals, because our trainers use an individual approach to each client and pick up the load based on his physical abilities.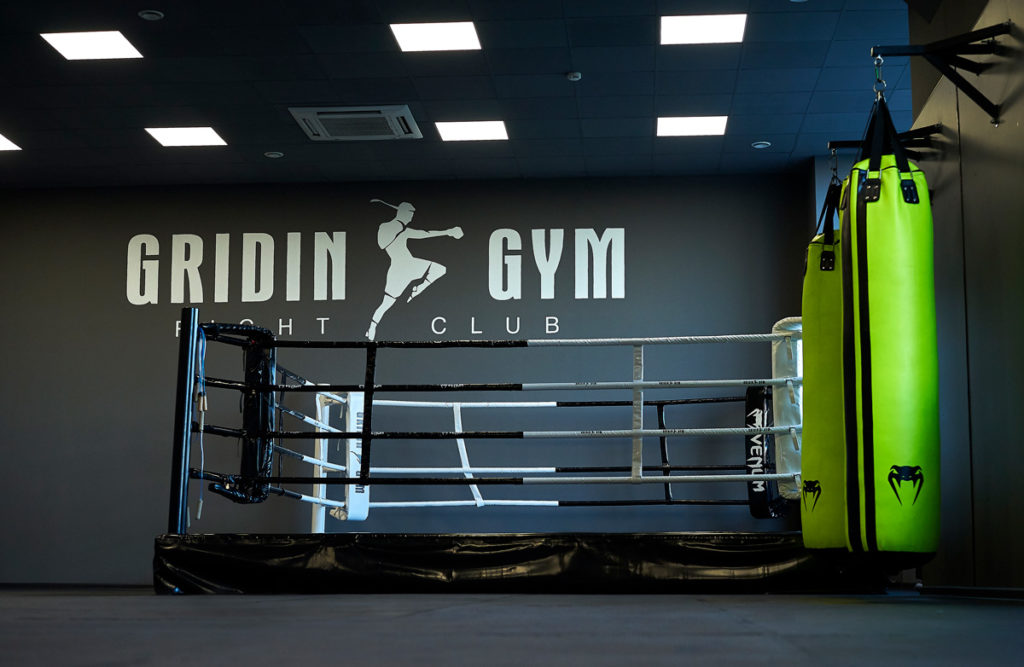 For corporate clients in GRIDIN GYM special conditions are created:
special prices are formed with discounts of 10% (depending on the type of subscription) for visiting the club and the services of coaches;
it is possible to increase the loyalty of its employees by paying them the services of the club by bank transfer.
Also do not forget that in our club everyone can use the service of a free guest lesson – this will allow you to get acquainted with the conditions of training and determine the choice of coach.
Since the Gridin Gym is not designed for mass training and has a clear limit on the number of occupants, the number of customers in the club is limited. So if you want to be part of our team, do not delay this decision.